Double-ended melon baller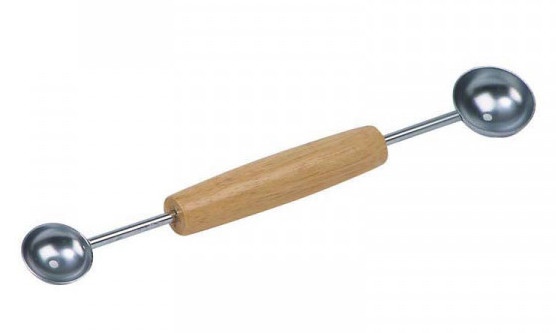 This double-ended melon baller with a wooden handle is stylish, simple and practical with an easy to hold wooden handle.
Use it to produce both small and medium sized balls, it is excellent to use for preparing elegantly presented fruit salads, salads and cocktails.
Size: 20cm long / 2.25cm and 3cm diameter bowls.