Westmark Brasilia coffee grinder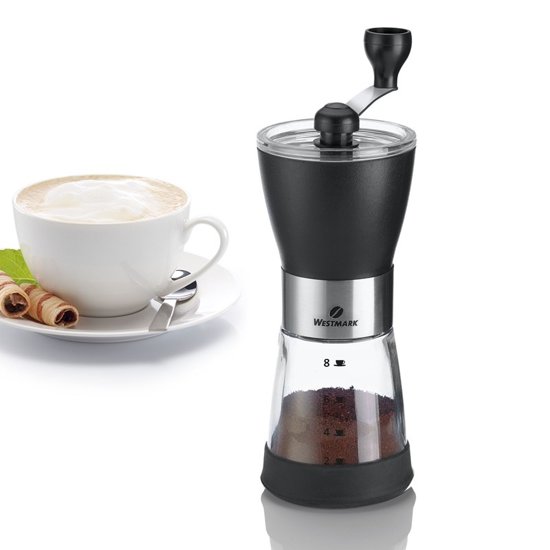 The Westmark Brasilia coffee grinder can grind coffee beans for espresso, stove top, filter coffee and French press coffee.
The Westmark Brasilia is a ceramic system that can be adjusted to grind French press, stove-top and expresso coffee machines.
Simply lift the lid and pour your beans, turn the crank handle, remove the grinder and fill you coffee maker to the quantity you require.
There is a practical measurement indicater on the receptical so you get the right quantity of coffee.