Wilton large icing tips - petal #125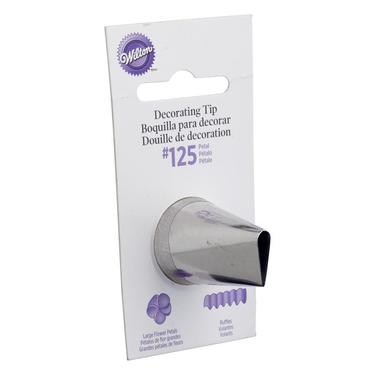 Using this petal tip (approx. 17mm at tip end) you can make a variety of larger petals that form flowers like the rose, carnation, daisy, pansy and more.
Petal tips tend to have an opening that is wide at one end, narrow at the other.
Roses are typically created using icing tip #102, #103 or #125.
This tip works with all Wilton bags and large coupler.