Fondant icing stamp set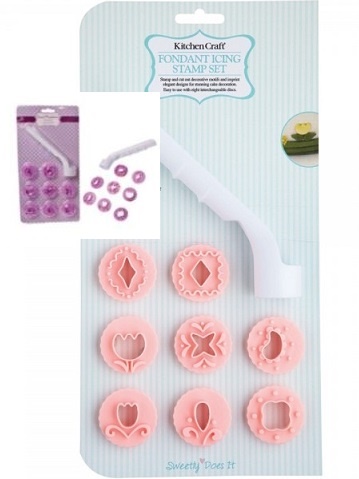 This fondant stamp set is perfect for creating decorative motifs and patterns to cakes, cupcakes and cookies.
Features a comfortable angled handle which holds eight interchangeable discs to create stunning cake decorations.
Dics include: large tulip with leaves, small tulip with leaves, dutch blossom, paisly with dots, wide diamond with scrolls, narrow diamond with scrolls, snapdraggon, 4-leaf clover with dots
Hand wash only.
NB: This set may be from D-line or KitchenCraft. Both sets have exactly the same tools, the combinations may differ between brands.