Scanpan Coppernox dutch oven - 24cm/4.8lt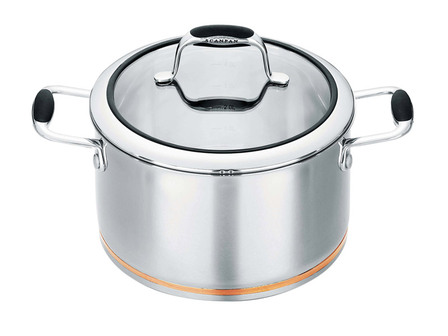 This Scanpan Coppernox dutch oven expands on traditional cookware with its unique construction.
The base is impact bonded with a copper wedge for rapid and even heat distribution.
To assist with heat retention and elimination of hot spots, the copper wedge is enveloped by 2 layers of aluminium with stainless steel surrounding the entire piece.
This combination provides optimal heat diffusion and control.
Features:
2 layers of aluminium surround the copper layer with stainless steel enveloping the entire piece
Cast stainless steel handles with soft touch and comfortable silicone inserts
Tempered glass lid
Internal mirror polished 18/10 stainless steel finish
Suitable for all energy sources, including induction
Oven safe to 220°C