Hotery Professional chefs torch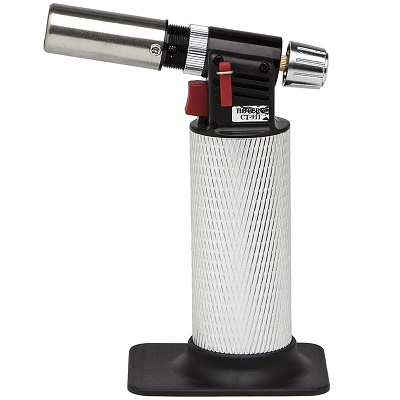 The ultimate kitchen gadget for someone who loves cooking! This Hotery Professional cooking blowtorch is great for caramelizing sugars, custards, flans and meringue pies and much more!
Easy and safe operation.
Self-igniting piezo trigger ignition.
Child proof safety lock.
Cordless, lightwright design
Safety adjustable flame.
Quick refill system.
80ml capactiy.