Kaiser Bundtform bundt cake pan - 24cm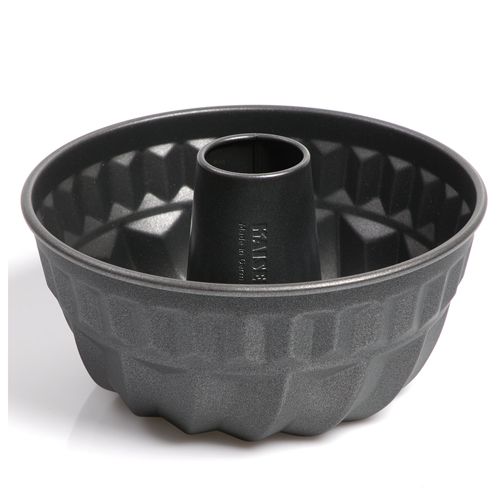 Popularised in America in the 1950s, this cake pan dates back to medieval Europe and was served in ceremonies and celebrations.
Also known as bundt pan, Kaiser's kugelhopf cake pan is a superb piece of German bakeware.
-stick finish
Hand wash with dish cloth.
Do not use abrasive cleaning products or scouring pads.
Oven safe.
Use plastic, wooden or nylon utensils.
Do not use metal utensils.
Do not cut in pan.
Prepare pan according to the recipe - grease and flour if specified.
Avoid soaking.
Made in Germany
Size: 24cm