AUT Bachelor of / Diploma in Culinary Arts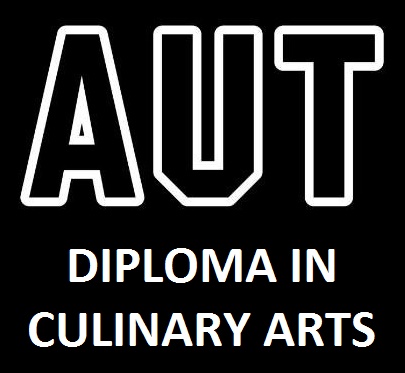 This set of top quality equipment including well known brands for the AUT Bachelor of Culinary Arts and Diploma in Culinary Arts is now available at almost 40% off the retail price!
AUT BACHELOR OF / DIPLOMA IN CULINARY ARTS SET:
4 x Commercial Grade Cotton Tea Towel
1 x Sharpening Steel
1 x Victorinox Cooks Knife with Fibrox Handle - 20cm
1 x Victorinox Filleting Knife with Fibrox Handle - 20cm
1 x Victorinox Boning Knife with Fibrox Handle - 15cm
1 x Victorinox Carving/ Bread/ Pastry Knife with
Fibrox Handle - 26cm
1 x Victorinox Paring Knife - 10cm
1 x Victorinox Turning Knife
1 x Kitchen Scissors
1 x Victorinox Star Peeler
1 x Re-usable Piping Bag - 45cm
2 x D-Line Nozzle Icing Tip Sets - Star & Plain - 6pc ea
1 x Measuring Spoon Set S/S
1 x Palette knife - Angled s/s - 20cm
1 x Palette Knife - Straight S/S - 25cm
1 x Whisk S/S Sealed Handle - 28cm
2 x Wooden Spoons French Beech - 35cm
1 x Pastry Brush French Beech - 20cm
1 x Digital Temperature Probe
(-50 - 300 degrees celcius)
1 x S/S Tongs - 23 cm
2 x Tea Spoon
1 x Table Knife
1 x Table Fork
1 x Table Spoon
2 x Dessert Spoon
1 x Pastry Scrapper - Plain
1 x Rubber Spatula - 25cm
1 x Knife Roll, Black - 12 Pouch
1 x padlock
TOTAL VALUE: $999.00
Student Price: $599 - Almost  40% DISCOUNT!
This is the official AUT Bachelor of  Culinary Arts and Diploma in Culinary Arts set, NOT INCLUDING UNIFORM OR SHOES.
All products included for this set have been carefully chosen and are top quality, long lasting brands.
This set can be modified. Items can be replaced, added or removed and price will be adjusted accordingly. All items can also be bought individually. Send an email if any differences are required. Students will receive a 15% Discount in store on all other purchases available at The Kitchen Shop (unless already discounted, not using credit card). Student ID must be shown.