Yaxell Japanese Knives
FREE DELIVERY FOR ORDERS IN NZ OVER $150
Welcome back to APPLEWOOD The Kitchen Shop. You can now shop in store as well as on-line including Click & Collect. Please remember to wear your mask and scan or sign in when you arrive.
Please remember orders made during Covid-19 will be dispatched as quickly as possible. Due to high demand of website orders and restriction of courier staff, this process may take up to 7 days longer than usual. 
Thank you for shopping with APPLEWOOD The Kitchen Shop.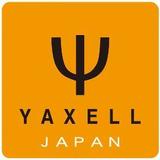 Handcrafted in Seki, Japan since 1932, Yaxell knives feature extra sharp Damascus blades and comfortable makarta handles that provide excellent support and control and will last decades.  Yaxell blades are designed using VG-10 Japanese super steel, enveloped with layers of ultra-thin high carbon stainless steel.  With a Rockwell hardness of HRP61, Yaxell knives have an extremely sharp cutting edge with incredible hardness, allowing the blade to stay sharper for longer.