Yaxell Japanese Knives
OUR RETAIL AND ON-LINE STORES ARE BOTH NOW OPEN

Due to high demand for products from our website and the difficulties our courier network is facing, your order will take longer than usual to reach you. Please be patient and accept our apologies.

Thank you for shopping with The Kitchen Shop.

We hope you take care of yourselves, you families and whanau and everyone in your extended 'bubble'.
Happy Cooking. Happy Baking.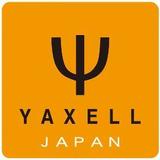 Handcrafted in Seki, Japan since 1932, Yaxell knives feature extra sharp Damascus blades and comfortable makarta handles that provide excellent support and control and will last decades.  Yaxell blades are designed using VG-10 Japanese super steel, enveloped with layers of ultra-thin high carbon stainless steel.  With a Rockwell hardness of HRP61, Yaxell knives have an extremely sharp cutting edge with incredible hardness, allowing the blade to stay sharper for longer.