Global Japanese Knives
OUR RETAIL AND ON-LINE STORES ARE BOTH NOW OPEN

Due to high demand for products from our website and the difficulties our courier network is facing, your order will take longer than usual to reach you. Please be patient and accept our apologies.

Thank you for shopping with The Kitchen Shop.

We hope you take care of yourselves, you families and whanau and everyone in your extended 'bubble'.
Happy Cooking. Happy Baking.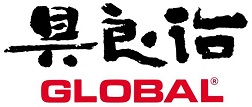 Global knives were first designed using traditional samurai sword techniques,creating a series of kitchen knives which would take the world by storm, appealing to both professional & amateur chef.