Proving basket - oval - 20cm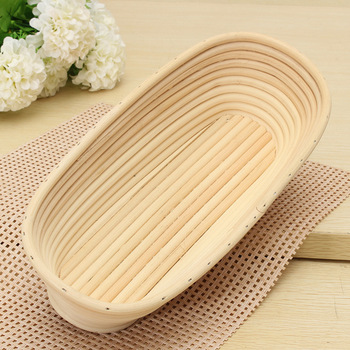 Made from rattan, this banneton proving basket is a type of basket used during the proving stage to provide structure, stability and to shape and decorate the bread with a coil or spiral design.
To use, the banneton is lightly floured. The bread dough is then places into the banneton for its final rising. After the rise, the dough is turned out onto a prepared baking sheet or stone and baked.
Approx. Size: 21cm length (due to being handmade this size may differ slightly).