Bialetti Moka Induction stovetop espresso - 3 cup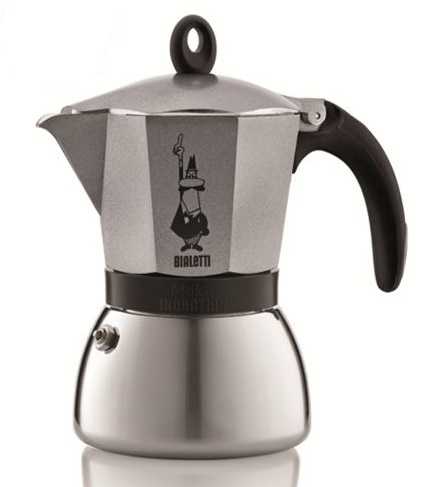 The Moka Induction retains the classic design elements of the original Moka, with an elegant blend of high quality and functional materials.
With its soft and elegant shape, the Moka Induction clearly displays its Italian design heritage.
The classic aluminium top to preserve the coffee aroma and a stainless steel boiler makes it perfect for induction cooktops.
It also has an ergonomic, soft touch silicone handle and knob.
An elegant and soft design, characterised by fascinating contrasts.
May be used on all cooktops including induction
Handwash only.