Avanti Professional measuring cup set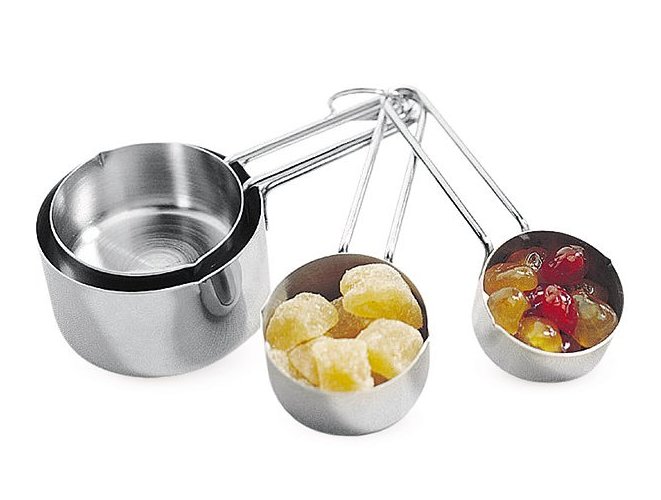 This set of Avanti Professional measuring cups is the perfect tool for making sure your recipes turn out perfectly.
This 4-piece stainless steel measuring cup set is constructed of the heavy gauge stainless steel. They are ergonomically designed for maximum comfort and to balance on the bench.
Set of 4 measuring cups includes: 1/4 cup, 1/3 cup, 1/2 cup and 1 cup.