Star/Monopole vegetable peeler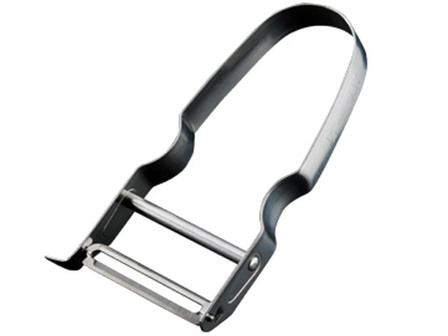 Designed and manufactured in Europe, this Star/Monopole peeler is engineered to be functional, durable and reliable.
This Star/Monopole vegetable peeler will make the preparation of vegetables a breeze. Made from durable stainless steel, the ergonomically-designed peeler features finger grips in the handle for a secure hold and a swivelling blade that perfectly follows the contours of your produce.
The peeler also features a pitting tool to remove blemishes from fresh fruit and vegetables, and the unique design can be used by both right- and left-handed chefs.
Designed and made in Europe.
Made from high quality stainless steel.
Ergonomic handle with finger grips for secure hold.
Suitable for right- and left-handed use.
Includes a pitting tool for removing blemishes from vegetables.
Hand wash recommended.