Wilton large icing tip - basketweave #2B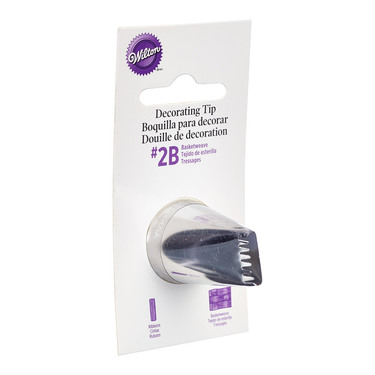 This basketweave tip is approx. 16mm at tip end and is wonderful for woven designs. These decorating tips have a smooth side for making smooth, wide icing stripes and/or one serrated side for making ribbed, wide icing stripes.
This tip works with all Wilton bags and large coupler.