Bialetti Brikka - 4 cup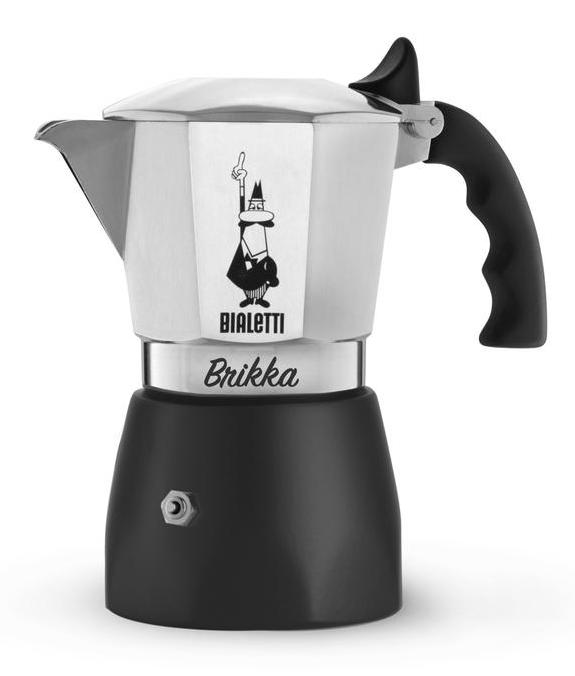 Bialetti Brikka is a unique stove top espresso maker that makes it possible to prepare espresso with a true "crema".
The Bialetti Brikka has revolutionized the espresso making experience.
Thanks to a special pressure-controlled valve you can now enjoy the rich and intense flavor of a creamy coffee. This new style Brikka even got better - the maker now features an opening in the lid that allows the condensation to escape. This way, no condensation will drip back and dilute your espresso experience. Simple and genius.
With the Brikka, you can enjoy a special coffee every day without leaving the comfort of your kitchen. The Brikka system is the product of intense technological and qualitative research by Bialetti and is patented worldwide. Carefully follow the instructions and enjoy an authentic espresso with "crema" just like one from the Italian bar. Bialetti Brikka is yet another great product brought to you by the ever present "little man with the moustache".
Size: 4 Cup = 6.7 fl.oz / 200ml (max. boiler capacity)