Bodum Columbia french press - 12 cup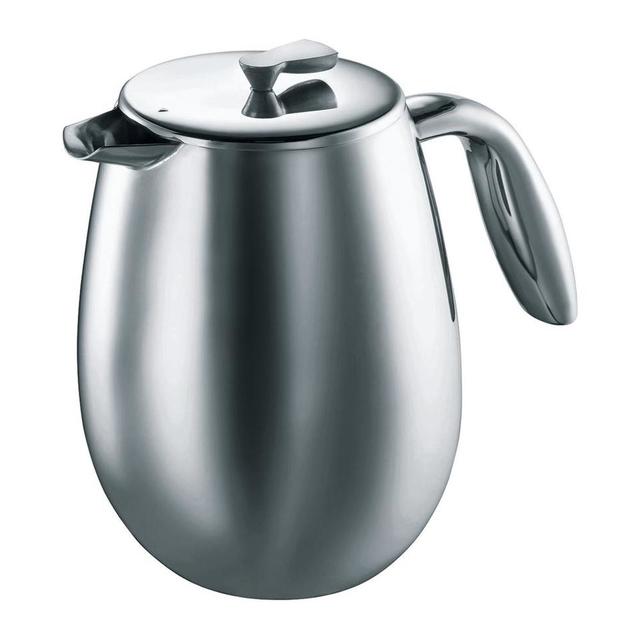 The Columbia French Press coffee plunger is perfect when you need a fresh coffee quickly and for it to stay hot longer.
This elegant Danish designed French Press coffee has a double walled stainless steel construction created to keep your coffee hot for longer. It's easy… Pour the boiled water over coffee grounds, leave to infuse for 2-5 minutes, push plunger down then pour.
12 cup - 1.5ltr