Isomalt crystals - 450g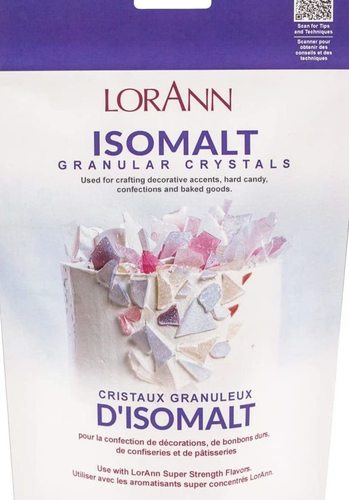 This reduced-calorie sweetener is used for making hard candy. It can also be used to make the edible gems, pulled sugar, blown sugar and as a sugar substitute in baking.
High resistance to humidity and will not crystallize.
If no color added, the candy hardens clear.