Acurite oven thermometer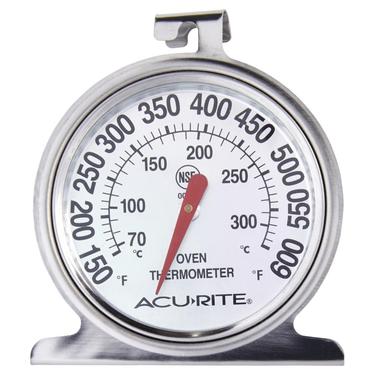 This robust thermometer has a wide temperature scale, making it an ideal tool for cooking everything from meat to meringues.
Product Features:
Excellent quality stainless steel with glass (heat resistant from 50° to over 300°C).
Perfect for placing in the oven to gain exact temperature along side of food being baked or roasted.
Fahrenheit and celsius scale.
Stands or hangs.
Easy read dial.