Kaiser Classic non-stick wide loaf pan - 30cm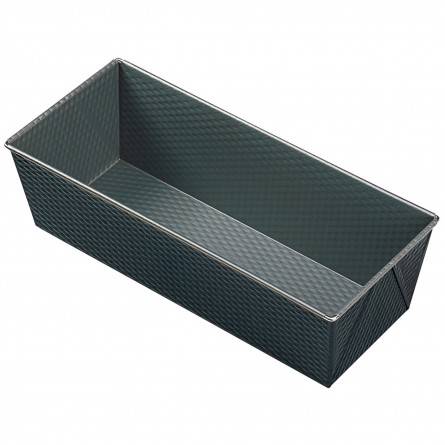 Classic black, hard wearing non-stick bakeware made in Germany by the world's leading cake pan and loaf tin manufacturer.
Kaiser Classic has the right baking tin for every baking idea - not only will you enjoy baking but Kaiser will help ensure it is successful. Manufactured from black sheet metal the pans give the ingredients an even browning and thanks to the non-stick coating it is easy to get the baked goods out when done and makes washing up very simple.
Made in Germany.
Non-stick finish.
Hand wash with dish cloth.
Do not use abrasive cleaning products or scouring pads.
Oven safe.
Use plastic, wooden or nylon utensils.
Do not use metal utensils.
Do not cut in pan.
Prepare pan according to the recipe - grease and flour if specified.
Avoid soaking.
Size: 30cm x 13cm x 8cm