PL8 professional mandoline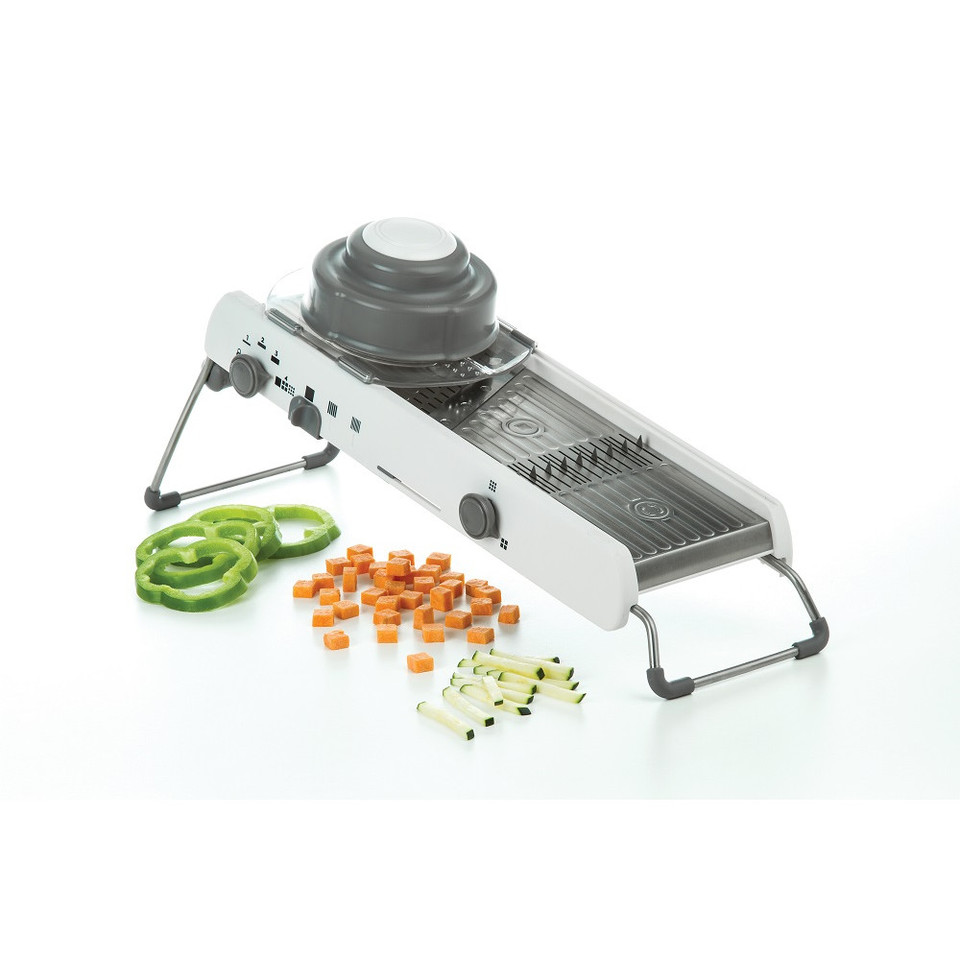 The professional mandoline by PL8 is inspired by strength, simplicity and safety, making it the ultimate slicer for professional and home use.
The PL8 professional mandoline features 4 x adjustable slicing and 2 x julienne thicknesses and 1 x cubing feature.
This fully integrated system has no removable blades.
Stainless steel slicing ramp.
Safety hand guard secures food for stable slicing.
Integrated blades eliminate loose parts.
Non-skid feet fold in for compact storage.