Shaker - fine mesh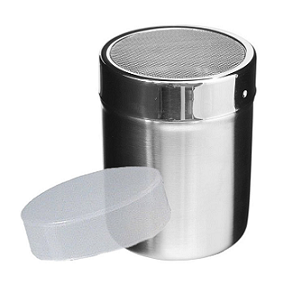 This shaker is ideal for icing cakes or confectionery, dusting cocoa or chocolate on hot drinks and to add flavour to your favourite food.
The durable stainless steel construction and the secure lid allows for an even and accurate spread.  It is a great addition to any modern kitchen or café!
Strong wire mesh with twist-lock closure is perfect for icing cakes, dusting cocoa for coffee, chicken salt and more!
Size: 7x9.3cm (Diam. x H)