Westmark fish bone tweezers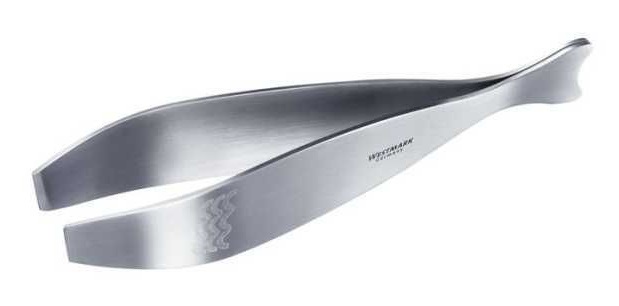 These extra wide slanted grip are stainless steel and have an extra wide slanted grip surface for the easy removal of fish bones and scales.
Also useful for remove poultry quills and there is a good spring grip between the tweezers handles.
Dishwasher safe
Size: 14cm long and 2.5cm wide.