TG English Salt and Pepper Mills
OUR ON-LINE STORE IS OPEN.

TAKE ADVANTAGE OF OUR 20% DISCOUNT AND IT WILL BE DISPATCHED AS SOON AS LOCKDOWN IS OVER.

Thank you for shopping at The Kitchen Shop.
We appreciate your loyalty and hope you will continue to shop with us.

We hope you all take care of yourselves, you families and whanau and everyone in your 'bubble'.
Happy Cooking. Happy Baking.
Take Care and Stay Safe.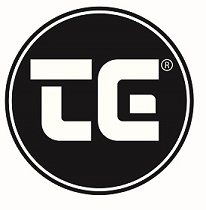 Celebrating 40 years of quality craftmanship, T&G Woodware was formed in Bristol, England in 1975, and prides itself on well designed, quality products that will stand the test of time.  Designing the T&G CrushGrind system, T&G set a benchmark in the manufacture of salt & pepper mills.