Schott Zwiesel Glassware
FREE DELIVERY FOR ORDERS IN NZ OVER $199
Welcome to APPLEWOOD The Kitchen Shop.
You can now shop in store as well as on-line including Click & Collect.
Orders made during Covid-19 will be dispatched as quickly as possible.
Due to high demand of orders and courier staff restrictions, this process may take longer than usual.
Thank you for shopping with APPLEWOOD The Kitchen Shop.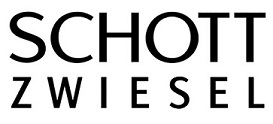 Schott Zwiesel glassware has been setting the standards and is the market leader of crystal glasses. Timeless, modern designs and excellent quality crystal glass, it is shatter resistant, lead and barium free, and dishwasher safe.