Victorinox Knives
FREE DELIVERY FOR ORDERS IN NZ OVER $199
Welcome to APPLEWOOD The Kitchen Shop.
You can now shop in store as well as on-line including Click & Collect.
Orders made during Covid-19 will be dispatched as quickly as possible.
Due to high demand of orders and courier staff restrictions, this process may take longer than usual.
Thank you for shopping with APPLEWOOD The Kitchen Shop.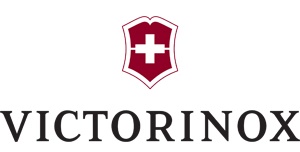 Founded in 1884, Victorinox has set the industry standard for sharpness, durability & optimum weight, balance & comfort.  Victorinox are our most popular knives.  They are made in Switzerland from hand finished, high carbon, super hardened steel. Three ranges of knives include dishwasher safe pressed steel knives with sterilized polypropylene 'Fibrox' handles, pressed steel knives with hand polished genuine rosewood handles, or the ergonomically designed forged steel Grand Maitre range used by professionals and keen domestic chefs.