Zyliss Kitchen Tools
Due to high demand for products from our website and the difficulties our courier network is facing, your order may take longer than usual to reach you. Please be patient and accept our apologies.

Thank you for shopping with The Kitchen Shop.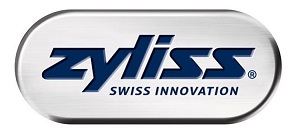 In 1951 Zyliss was first to invent the onion chopper followed by the garlic press and salad spinner! With over 60 years of designing innovative kitchen tools, it is easy to see why Zyliss has become so successful.