Victorinox Fibrox Nylon Knives
Due to the new Covid-19 level 3 restrictions The Kitchen Shop is closed to the public. Customers can shop online for contactless delivery nationwide or contactless Click & Collect from the Queen Street entrance of the Queens Arcade.
High demand for products from our website and the difficulties our suppliers and courier network are facing may cause your order to take longer than usual to reach you.
Please be patient and accept our apologies.
Thank you for shopping with The Kitchen Shop.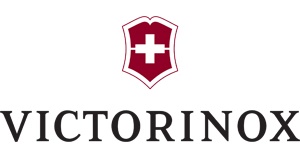 Fibrox non-slip, sterilized polypropylene handles are unique to Victorinox. This safety handle offers additional grip in wet or greasy conditions due to the non-slip material.  These knives are stamped then tempered, ground, polished, sharpened and cleaned. This makes them light and easy to use for long periods of slicing, cutting or dicing.