Stainless steel cocktail shaker - 700ml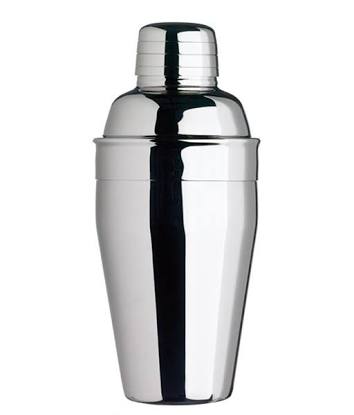 This chrome finish stainless steel cocktail shaker is 700ml with tight cup that prevents spills, it is also perfect for a long iced tea and coffee or a quick chocolate shake for the kids.
Made from chrome-finish stainless steel.
Includes built-in ice strainer and cap that can be used to measure spirits.
Easily disassembled for quick cleanup.
Dishwasher safe.