Konos coffee filter - 2-4 cup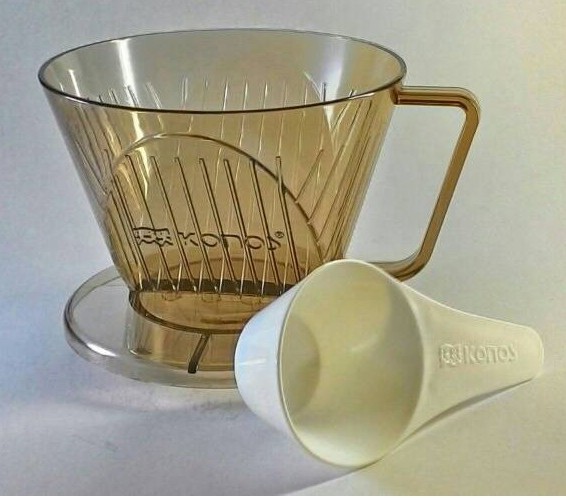 This stylish 2 -4 cup plastic coffee filter is light and easy to care for and can be used to brew coffee into a server, or directly into a jug or mug.
Use with flat ended 2-4 cup size paper filters. Measuring spoon may not be included.